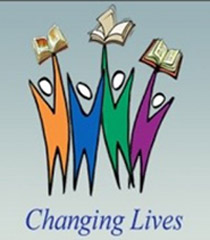 Dear Business Owners:
Montville Twp. Literacy Foundation (MTLF) has provided services and grants to benefit our local community since 1986. We currently sponsor free online book club programs to encourage people to improve their literacy (please see our website at www.MontvilleLiteracy.org). We also offer annual grants to the township which completely fund a free English program called English Language Learner (ELL) to help and encourage adult residents in our community originally from other countries to improve their English proficiency. Our funding primarily is provided by the business firms in our township. Your financial support gives these vital language services to your employees, friends, neighbors and customers who live, work or worship in Montville Township. The programs have promoted harmonious participation in our community's activities. Furthermore the Foundation's services will continue to enable our community's 1,500 foreign born residents to read and understand your advertising thereby increasing your potential customers.
MTLF is qualified under U.S. Internal Revenue Code Section 501c(3) which gives your firm benefits of tax deductions.
In order to THANK YOU for your generosity, we will put your business information on our website under "Sponsors" section as a free advertisement for your businesses starting with your donation date and for a period of 6 months. We appreciate your support very much.
Sincerely,
Montville Twp. Literacy Foundation

Please click here

to download the donation form.
Foreign Born Residents in Montville Twp.
No.

Town

(A) Total foreign born population in each section:

Percentage :
(A) / all residents in the section
(B) Number of residnets from the top 5 countries
Percentage :(B) / (A)
Montville
1666
19.1%
1
   India 
233
14%
2
   Taiwan 
183
11%
3
   Korea 
167
10%
4
United Kingdom
133
8%
5
   Italy 
67
4%
Pine Brook
1235
22.8%
1
   India
321
26%
2
   China
185
15%
3
   Taiwan
99
8%
4
   Germany
62
5%
5
   Poland 
62
5%
Towaco
908
16.3%
1
   China
136
15%
2
   Taiwan
91
10%
3
   Romania
82
9%
4
   Italy 
73
8%
5
   Germany 
64
7%
Data Source: www.city-data.com (September 2012)